Welcome to Russell Sheep Company LLC

Supreme Ewe at Denver Fair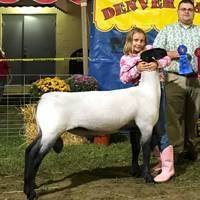 Supreme Ram at Denver Fair
An Illinois Favorite
Jr. Reserve Champion Suffolk - Iowa State Fair
Pair of ewe lambs at NAILE
Pair of ram lambs at NAILE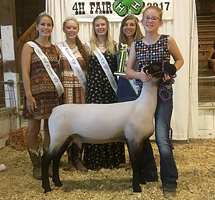 Champion Suffolk Ewe – Tippecanoe Co. fair
Champion Suffolk ewe lamb Elkhart County 4—H & open
Champion Suffolk ewe Tippecanoe County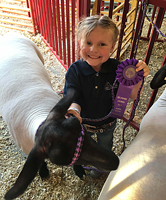 Champion Suffolk ewe Delaware Co. open show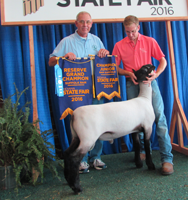 Reserve Grand Champion Suffolk Ram Indiana State Fair
We sold this group of 2016 ram lambs in the NSIP Center of the Nation Sale. Pictured at 6 months of age – we are confident these young rams have plenty of performance and style to offer their new owners.
2015 lamb sold to Pennsylvania in the Big Ohio Sale. This Suffolk ewe lamb earned several wins for this young 4-Her.

Suffolk ewe lamb 5085 stood 3rd in a powerful class at NAILE in 2015.
This ram lamb won several shows throughout Tennessee in 2015.
This powerful, productive pair of yearling ewes placed 3rd at NAILE in 2015.
Reserve Champion Ewe
2014 KILE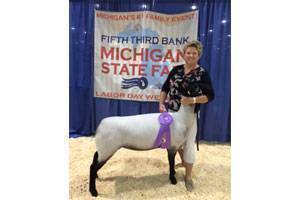 Champion Suffolk Ewe
2014 Michigan State Fair
Grand Champion Slick Ewe NAILE Open Show
Reserve Champion Jr. Slick Ewe Indiana State Fair Open Champion Suffolk Deleware Co. Fair
1st place Slick Yearling Indiana State Fair Open
Reserve Champion Senior Ewe Indiana State Fair Open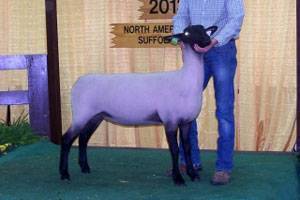 Senior Champion Slick Ewe National UJSSA
2nd place Suffolk Fall Ewe NAILE Junior Show & Indiana State Fair Open Show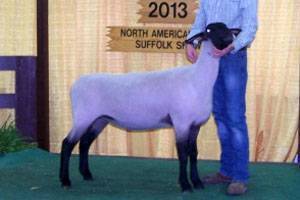 2nd place Slick Yearling Ewe Class 1 NAILE Open